The fields of Science, Technology, Engineering, and Mathematics (STEM) are still perceived as male-dominated fields, but with each passing year, ladies are leveling the playing field. In celebration of Women's History Month, Carex is highlighting some Women in STEM Influencers who are making history that you won't regret following on social media.
Whether you're looking for #girlboss inspiration, some insanely cool nature shots, or a scientist who explains complex concepts with sushi art, give these profiles a look!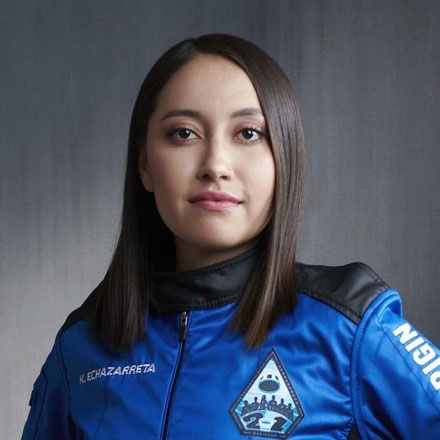 Dr. Kat Echazarreta – @katvoltage
Dr. Kat Echazarreta is the first Mexican-born woman in space. She's an electrical engineer, science show host, speaker, and activist. Check out her Instagram and TikTok accounts for day-in-the-life and motivational content.
Janelle Letzen, PhD – @the_sushi_scientist & thesushiscientist.com
Janelle is a postdoctoral research fellow in clinical psychology at Johns Hopkins University who explains a range of complex topics in science with sushi art. Check out her Instagram and website for "tasty education."
Dr. Shini Somara – @drshinisomara & drshinisomara.com
Dr. Shini Somara is a mechanical engineer and computational fluid dynamicist who works to bring complex science, technology, and engineering to everyone. She is a TV executive producer/broadcaster, author, and podcaster. Check out her Instagram for empowering content promoting inclusion and diversity in STEM.
Maya Bello – @maya_loves_code
Maya is a software engineer who is passionate about helping others get into tech. Check out her Instagram, TikTok, and YouTube for coding tutorials and day-in-the-life content.
Kristen Wickert, PhD – @kaydubsthehikingscientist
Kristen is a self-proclaimed nature nerd in Appalachia. She studies invasive species with the West Virginia Department of Agriculture. Check out her Instagram for educational content on all things nature.
Winnie Karanja, MSc.
Winnie has dedicated her career to closing the racial and gender representation gap in STEM. She's founded companies like Maydm, a non-profit with a mission to equip girls and students of color with the skills to pursue opportunities in STEM, and Represented Collective, a media company dedicated to helping others understand, pursue, and sustain equitable practices in STEM. She talks about topics like DEI, stem education, and more on her LinkedIn account.
Nancy Bullard – @mrs.b.tv
Nancy is an elementary school science teacher who has racked up more than 3 million followers on platforms like TikTok and Instagram. She posts fun experiments and snippets from her lessons with the goal of encouraging kids, especially young girls, to foster an interest in the sciences. You can find her on TikTok, Instagram, YouTube, and Facebook.
The Carex STEM Crew
This list wouldn't be complete if we left out our own amazing Scientific and Engineering Recruiting team! They work tirelessly to educate others and match STEM talent with amazing opportunities, and we're so grateful to work with them. Check out their LinkedIn profiles if you want to connect!